THE INTERNATIONAL BACCALAUREATE AT ROUSSEAU INTERNATIONAL SCHOOL
What is the IB Diploma Programme (IBDP)?
The International Baccalaureate Diploma Programme (IBDP), is a high-quality two-year pre-university programme offered to students aged 16 to 19 years from all over the world. The IBDP aims to develop international-minded students who are intellectually, emotionally and ethically prepared lifelong learners. All this culminates in the award of a worldwide recognized International Baccalaureate Diploma.

Rousseau International School now offers this challenging and comprehensive curriculum that focuses on inquiry-based learning, critical thinking, peaceful and cultural understanding and problem-solving skills of the learner, as it also prepares the student for further education at universities and colleges worldwide.

The IBDP Diploma is recognised by universities across the world. Data from the International Baccalaureate Organisation and some major universities show that IBDP students usually have a competitive edge over other students coming from other systems when it comes to university admission. Graduates of IB schools with an IB diploma are very attractive to universities around the world as they're looking for students who know what they want to do in life.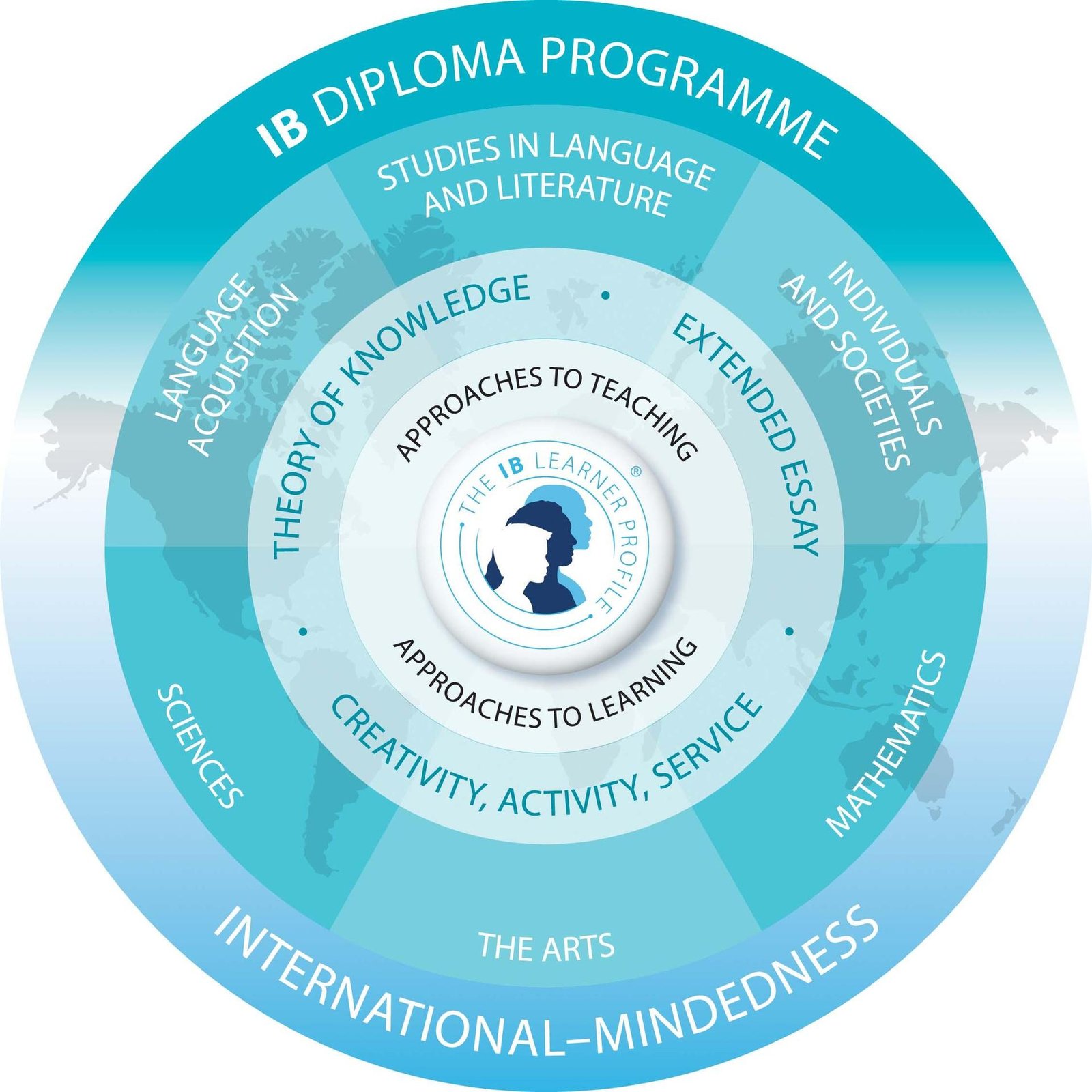 How is the IB Diploma Programme (IBDP) structured?
There are 6 subject groups on offer for IBDP, and students choose one course from each of the subject groups. There is also the option to study an additional Sciences, Individuals and Societies, or Languages course instead of a course in The Arts. The IBDP is divided into levels, with each student required to take at least 3 (but not more than 4) subjects at Higher Level (HL), and the remaining at Standard Level (SL). Students choose at least one subject from each of the following categories:


• Language and Literature: This is mainly studying works of literature and non-literature. We offer English A and French A.


• Language acquisition: This involves studying a foreign language. (Students can choose a language they are already familiar with or take up a new language.) It is also known as a second language. At Rousseau International School, we have French B and English B.


• Individuals and societies: This include subjects such as Geography, History, Economics, and Philosophy. We offer Economics, Business Management, History, Geography, and Global Politics.


• The Sciences: This includes Biology, Chemistry, Physics and Environmental systems and societies. At the moment we offer Biology, Chemistry, Computer Science and Physics.


• Maths: They are two: analysis & approaches 'and 'applications & interpretations'. Both are offered at higher and standard levels.


• The Arts: This includes Dance, Music, Film, Theatre and Visual Arts. (It's worth noting that this subject group is not mandatory. Students can switch from an Arts subject to a Humanities, Science or another Maths subject.). For a start, we offer Visual Art.


• The Core: This is the base of the programme, and the three core courses are obligatory to all diploma programme students. The core elements are Theory of Knowledge (TOK), The Extended Essay (EE) and Creativity, Action, Service (CAS).
It introduces the student into preuniversity research and prepares him/her to integrate with ease into the university. This is done through the core like the Extended Essay which is a 4000-word well-researched piece of scientific work that is supervised by a subject teacher.
The IBDP provides a well-rounded education that promotes intellectual, emotional and social development. It does not only focus on academic success but also on personal growth, community involvement and a global perspective.
Critical Thinking and Problem-Solving
The IBDP emphasizes critical thinking skills. Students learn to analyse complex problems, consider multiple perspectives and develop their own opinions. This helps them to become independent thinkers.
Time Management and Organisation
The rigorous nature of IBDP necessitates effective time management and organisational skills. Student learn to balance their academic workload with extracurricular activities, creating a foundation for managing responsibilities in higher education and beyond.
The IB Diploma Programme is widely recognised and respected by educational institutions around the world. It enables students to obtain the prestigious IB diploma (The Diploma of the International Baccalaureate) that opens the door to the biggest and most prominent universities worldwide.